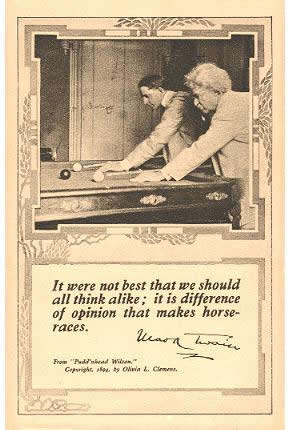 Over a month ago I asked what people thought of the proposed Philadelphia casinos. I left the poll up for a month, longer than I had any other. After a month, 10 people voted that they wanted them built, 5 that they wanted them stopped and 1 that they didn't much care either way. This was after exposure from the Philadelphia Will Do blog and the Johnny Goodtimes blog; hundreds of people have read and continue to read my build-the-casinos editorial.

Of course these things are unscientific, but I think it's telling that less than a third of the people who bothered voting have their knickers in a twist over people playing slots near a river.

According to a recent cover story in the

Public Record

, delays in the construction of the two sites cost the city an estimated $70K+/day, thus far over $51,000,000. This in a city that has a five-month wait for poor people to see a doctor. But, hey, we need, hypothetically I might add, to protect the hyperinflated prices of new Pennsport luxury townhouses (if that's not a self-cancelling phrase) for owners who don't pay property taxes, so...

In the more recent poll, about the Phillies, I think "apathy" won. Five people think the Phils will win 80-90 games (their current pace), one thinks less than 80 and one over 90. I have to say I'm not very optimistic. The pitching has been scary, Howard is striking out out a prodigious rate and Rollins hopefully isn't seriously hurt.

Please to find a new poll in the righthand column, below the Top Ten scores.