Lyon's Den:



The theme was

double-letter initials

.

1) What American Fortune 500 printing company has produced collectible Lakeside Classics editions of books for its employees at Christmas since 1903? R.R. Donnelly & Sons
2) Along with Terrell Owens and Jerry Rice, who was Steve Young's other wide receiver for the San Francisco 49ers in the mid- to late-'90s? J.J. Stokes
3) What American clothing firm was founded in Freeport, Maine in 1912, and has annual sales of nearly $1.5 billion? L.L. Bean
4) Who created Winnie the Pooh? A.A. Milne
5) By what name is metal guitarist Bruce Anthony Johannesson better known? C.C. DeVille, of Poison
6) What American poet served as an ambulance driver in World War I, was falsely arrested as a spy, and wrote a critically acclaimed novel based in the experience,

The Enormous Room

, published in 1920? e.e. cummings
7) What Duke University guard set the ACC's all-time leading scorer record, and was drafted by the Orlando Magic in the first round of the 2006 NBA draft? J.J. Redick
8) What rapper released

Bigger and Deffer

in 1987? LL Cool J


9) What theologically liberal faith uses the flaming chalice as a symbol? Unitarian-Universalists, who refer to themselves informally as "UUs"
10) In

All in the Family

, when Archie Bunker would start telling old war stories, what specific phrase would he use to set the time and place? He'd start with "back in WW Two, the Big One..."



Dirty Frank's:



The theme was

Paul McCartney/Wings songs

. In fact these were specifically Paul's first 10 consecutive post-Beatles Top 40 hits in the US, but no one had to be that specific to get credit.

1) What 1997 film stars James Woods and Melanie Griffith as criminal junkies?

Another Day in Paradise

/ "Another Day"
2) When Japan surrendered to the US in 1945 aboard the USS

Missouri

, which admiral's flagship was that? Admiral Halsey /

"
Uncle Albert/Admiral Halsey
"

3) What American supermodel, born in 1963, has made far more money by putting her name on over 15,000 consumer products than she ever made modelling? Kathy Ireland / "Give Ireland Back to the Irish"

4) In 1877, Thomas Edison made the first wax recording of a human voice, a recitation. What piece was recorded? "Mary Had a Little Lamb" /
"Mary Had a Little Lamb"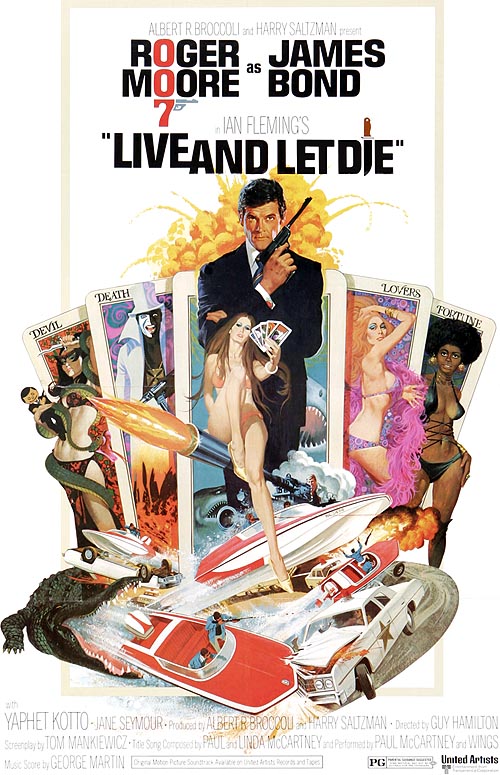 5) What comic strip about a suburban family was created by Mort Walker and Dik Browne in 1954, and is still syndicated?

Hi and Lois

/ "Hi, Hi, Hi"
6) What song won the Grammy awarded in 2007 for Best Rap/Sung Collaboration? "My Love" by Timbaland and Justin Timberlake / "My Love"

7) In which James Bond movie was Bond attempting to stop a heroin kingpin named Mr. Big?

Live and Let Die

/ Obviously "Live and Let Die"
8) What 2004 documentary about the Tour de France used a German cycling team as a focal point?

Hell on Wheels

/ "
Hell on Wheels"
9) What magazine targeted at African-Americans began publication in 1951, but did not begin publication in color until 1999?

Jet

/ "Jet"
10) What ten-part 2001 HBO mini-series was based upon the writing of historian and biographer Stephen Ambrose?

Band of Brothers

/ "Band on the Run"